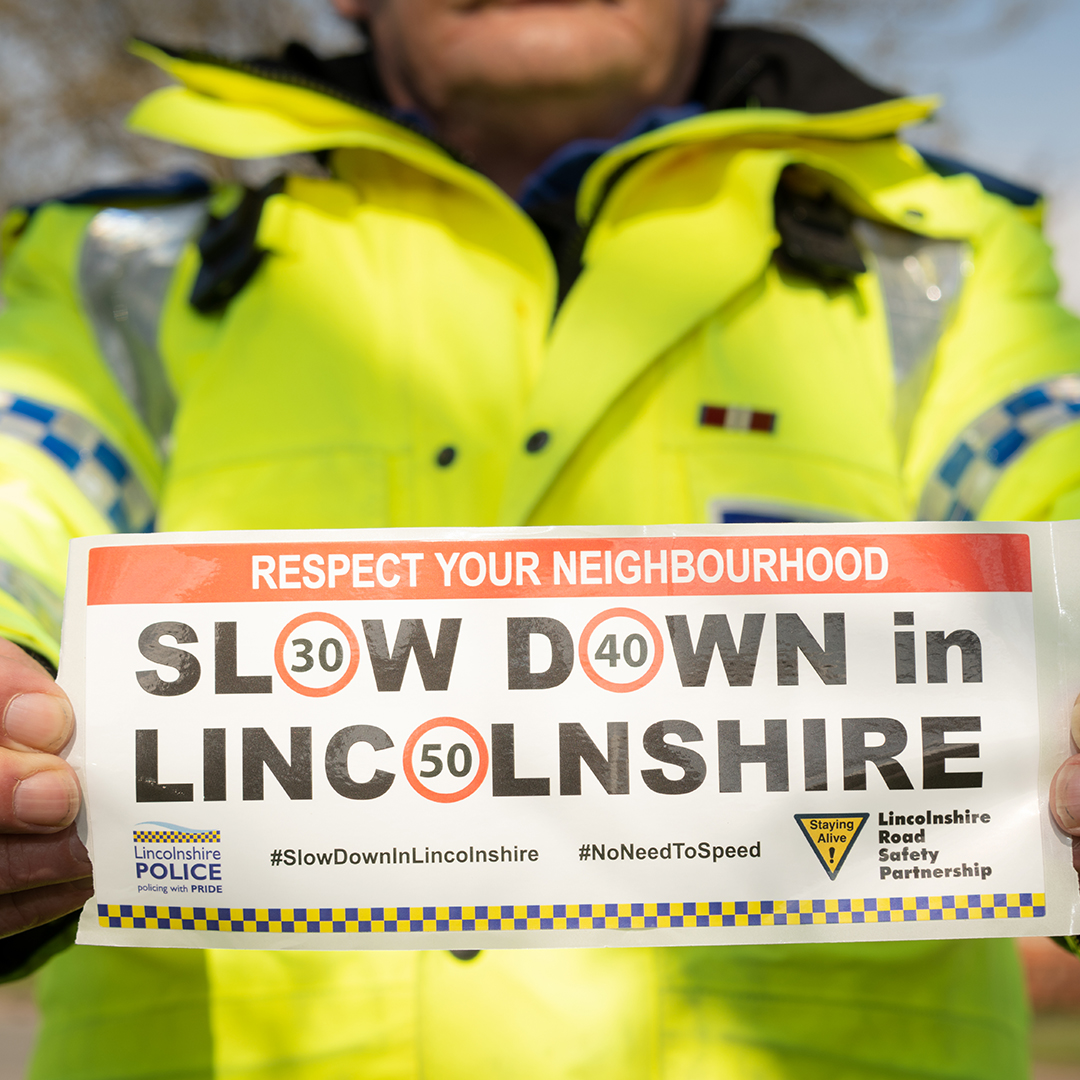 A road safety campaign in Lincolnshire
The Lincolnshire Police Corporate Comms Team Road Safety Campaign
Drivers are being asked to "bump" up their commitment to safer driving by displaying a #SlowDownInLincolnshire bumper sticker on their vehicle as part of a new road safety campaign to cut deaths and serious injury on our roads.
The pledge to drive safely aims to instil community pride and ownership of the safety of their roads and is being run in partnership with the Lincolnshire Road Safety Partnership. During 2020 there were 52 fatalities – just 2 less than the previous year despite 3 national lockdowns – and an additional 394 people seriously injured on county roads.
The stickers can be collected from stations across Lincolnshire, including Bourne, Stamford and Grantham.
Cerri Evans
Campaigns and Marketing Advisor
07769364020