Welcome to the Parish of Toft cum Lound and Manthorpe
The Toft, Lound and Manthorpe Parish comprises, as the name suggests, the communities and surrounding areas of these three villages. All three are old established communities situated in the close proximity of the A6121 Stamford to Bourne road.
The Parish shares the 15th century Church of St Andrews with our neighbouring parish, Witham on the Hill. These two parishes also share a friendly rivalry that extends to occasional inter-parish competitions and combined use of the St Andrew's Parish Hall.
The Parish also boasts the Parish Jubilee Playing Field situated in Manthorpe complete with play equipment for the children.
A bus service runs between Stamford and Bourne - Timetables (delainebuses.com)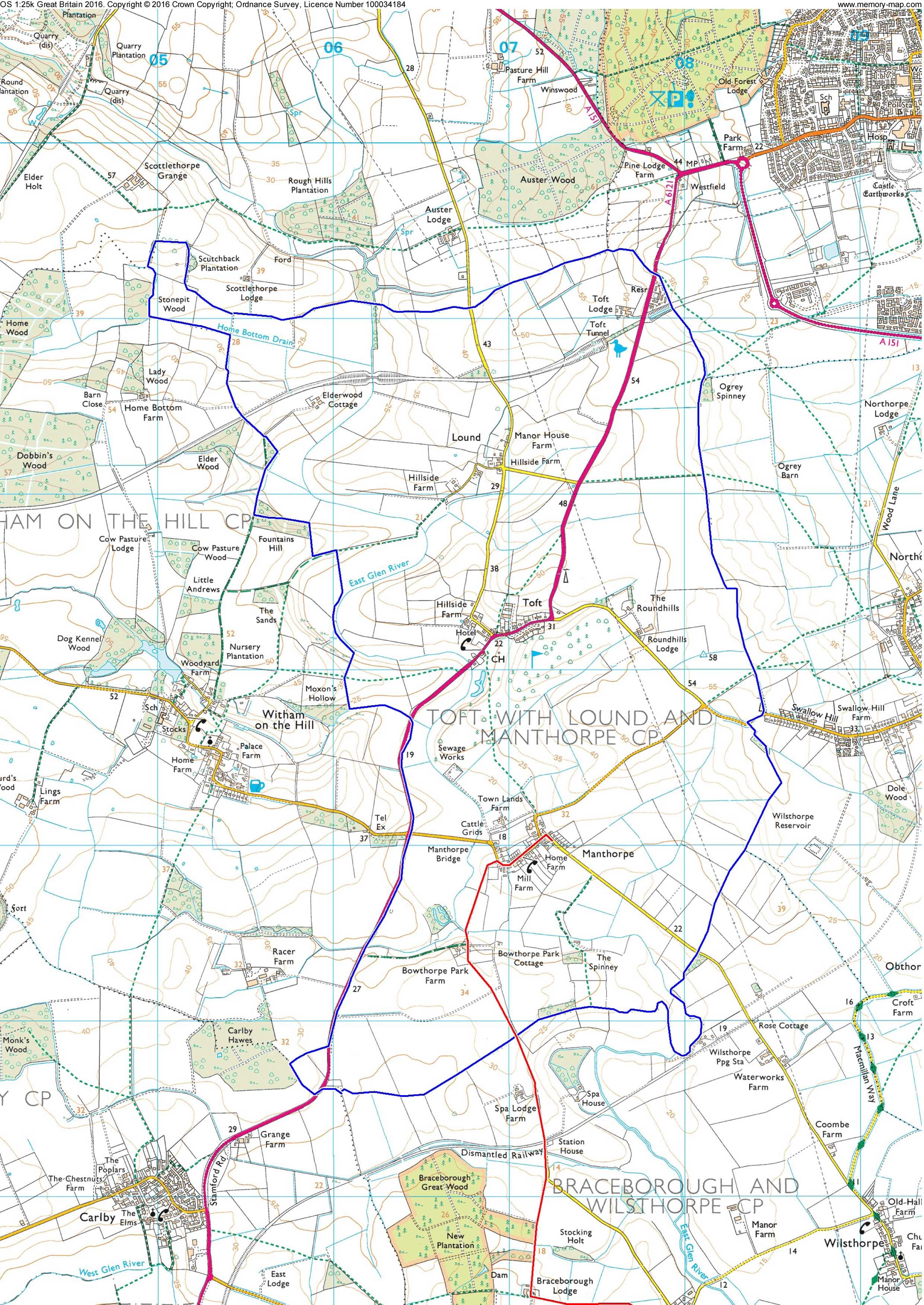 Parish Defibrillators
Public Access Defibrillators are installed and ready for use in Manthorpe and Toft.
In Case of Emergency - Dial 999 from a landline or 112 from a mobile
The ambulance service will know your location from your mobile and will ask you your geographic position from a landline. They will give you the access code to the cabinet if you can assure them that there is at least one other person with the injured person. Enter the code into the keypad and open the door. Take the defibrillator to the emergency.
VERY IMPORTANT
The defibrillator requires no training - all the instructions are given by the machine. Do not wait for one of the 'trained' residents to come and assist - TAKE THE INITIATIVE AND FOLLOW THE INSTRUCTIONS - YOU CANNOT GO WRONG!
Did you know that 112 is better than 999 from a mobile?
The following link will tell you all you need to know about the advantages of using 112 over 999 from a mobile. Did you know that you can dial 112 even when the mobile is locked or when there is no credit on the phone? Not only that but the same number is in use in over 70 countries and will work even if it is not your service provider.
Click on the following link and spend 5 minutes listening to some really good advice on calling the Emergency Services on 112.
Jubilee Playing Field – Regeneration Project
Your Parish Council is keen to follow up on items we had identified before lockdown. One such item is that of regenerating our playing field. The brief we as Councillors have set ourselves is to provide an area where all residents can enjoy some form of play and/or exercise. Creating spaces where children can play freely requires careful thought and imaginative design. The challenge is to provide the best possible play opportunities, and to create play spaces that will be attractive for children, capture their imagination and give them scope to play in new and exciting ways.
Early in 2020, a group of children in our parish suggested ways to improve the playground facility. We agreed this was a good idea and to date have spoken with two suppliers of equipment in order to produce a budget for such works. We estimate we would require £25k to procure some new items suitable for children of all ages and abilities. We are setting ourselves a funding target of £35k which would provide flexibility when choosing the new equipment to cater for both adults and children.
We also aim to ensure that the space where our children play is an important social place for our community, not just for children and young people, but also for parents and the wider community. Parents can establish their own networks through their children, meaning that play also supports community cohesion amongst adults.
Our key concern is that we create a new facility without losing its familiar feeling and quality. The heritage of the place has to be respected, and the local rural village identity needs to be reflected in the overall design.
In order to gain funding, we need to demonstrate to the potential funder that there is indeed interest and support within our community. We thank everyone who has already responded and will continue to ask for your views and ideas for this project as it matures.
We look forward to your input – by doing so you will help us achieve something which will provide a legacy for future generations.